Get Creative with Valentine's Day Handprint and Footprint Art!
Valentine's Day is the perfect time to get creative with the kids and to show the family how much they love them. A great way to get creative this Valentine's day with the kids is to do this creating unique and fun handprint and footprint art activity. Not only are these activities fun, but they also make for a wonderful keepsake that can be cherished forever. So let's get creative and start making some masterpieces!
Valentine's Day Handprint Art
Making handprint art is a fun activity that kids are sure to enjoy. All you need is a few items from around the house including paint, your printable and your child's hand. Before you begin, cover your workspace with newspaper or an old sheet for easy clean up. Now it's time to get started!
Have your "handprinted" printables ready for use. Dip your littles hands into the paint color that matches the printables you will be using. Each printable makes up a image with the hand.
After the prints have dried, you can glue them onto another piece of card stock paper of your choice for more sturdiness. To finish off your masterpiece, have your kids draw Valentine hearts or write sweet messages on their artwork on the front or back.
Valentine's Day Footprint Art
Another way to create fun Valentine's day art cards is by using everyone's footprints! It may sound a bit messy but trust us – it will be worth it in the end! Start by laying down newspapers on the floor or use a plastic tablecloth if you prefer. Once again, grab your printable art and your washable paint in different colors if desired and have your children dip their feet into the paint. Then carefully have them step onto the paper where the "foot marker" is. Once all of the prints have been made, let them dry for about 30 minutes before adding any decorations such as hearts or messages alongside each foot print.
Whether in the classroom or at home, you'll have a thoughtful gift that parents and family members will cherish. You are welcome to print out as many times as you need right from home or your nearest print shop! For personal use only
If you're also looking for more free Valentine's Day Printables, you can check them out here!
What's Included
x8 Handprint Art Printables US Letter Size
X8 Footprint Art Printables US Letter Size
x1 Zipped File with 2 PDF documents (Handprints & Footprints) (8.5″ x 11″)
High Resolution PDF file, 300 dpi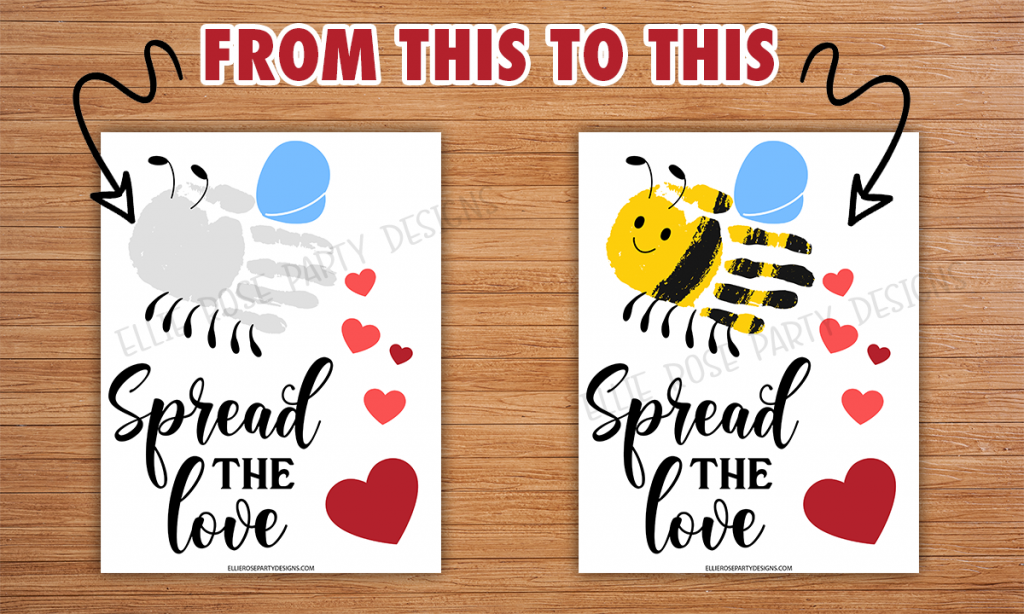 How To Assemble:
Download your printables from the printable library (link is below)
Print out your Handprint and Footprint PDF printables on cardstock or letter size paper.  These images will also print on an A4 page (standard printing paper size)
Let your kids enjoy putting their painted foot or hand on the printable art
Welcome to add some colored cardstock behind your art for more stability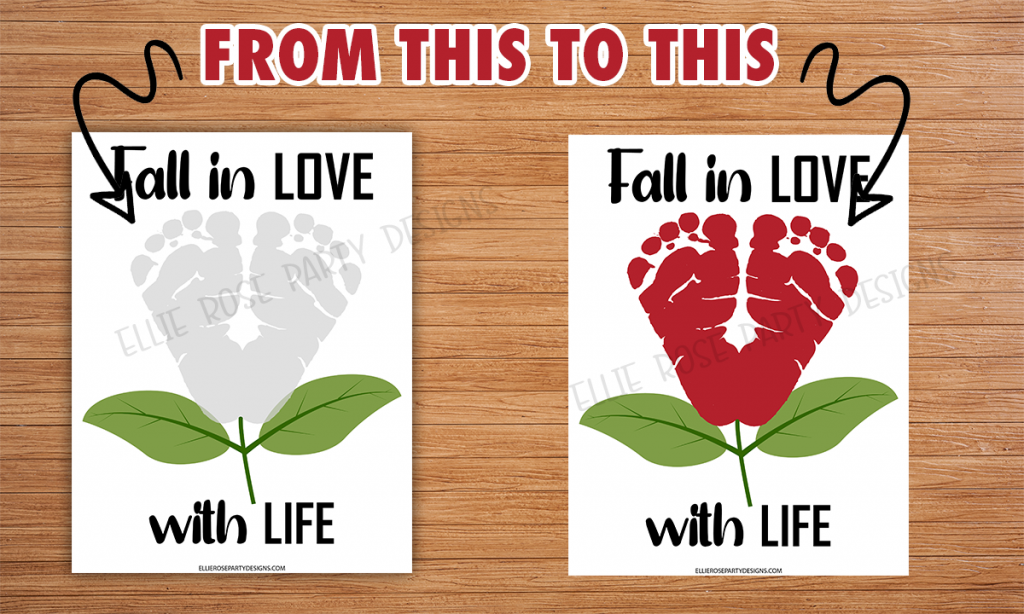 You Will Need:
Valentine's Hand and Foot Art Printables – download below
Colour Printer or Visit a Local Print Shop
White Cardstock or Printing Paper:  The ones I use I purchase from my local stationery store, Office Works.  But this A4 Card Stock paper is perfect to use and print at home. 
Paint (Reds, Yellows and White) but any colors will do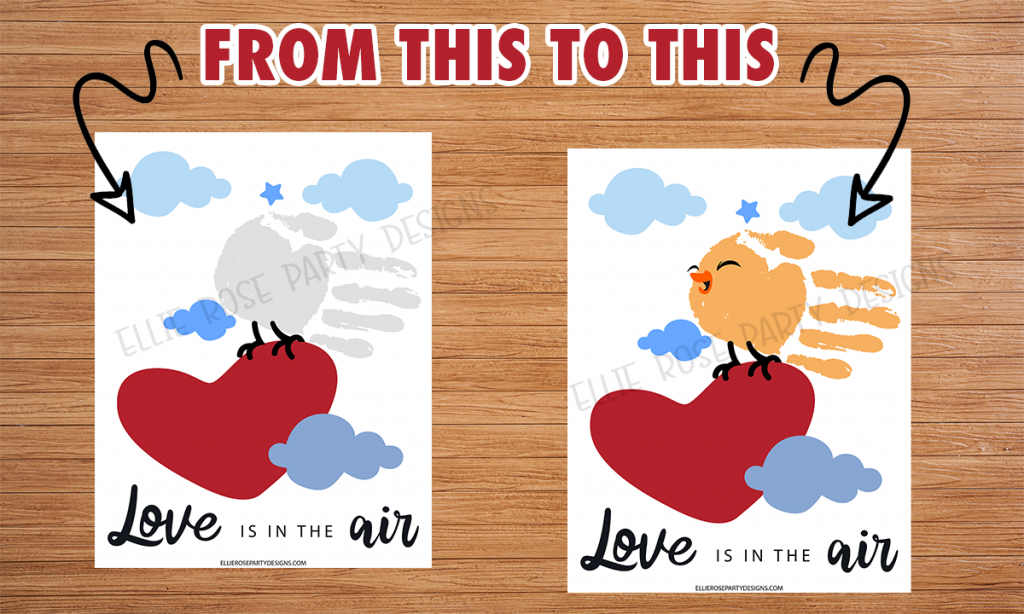 Creating unique pieces of art using your kids handprints and footprints is always a great way to show your family some extra love on Valentine's Day! Not only will this activity bring some extra joy into your home but also provide lasting memories that can be treasured forever. So go ahead – break out those paints and start getting creative today! Happy Valentine's day everyone!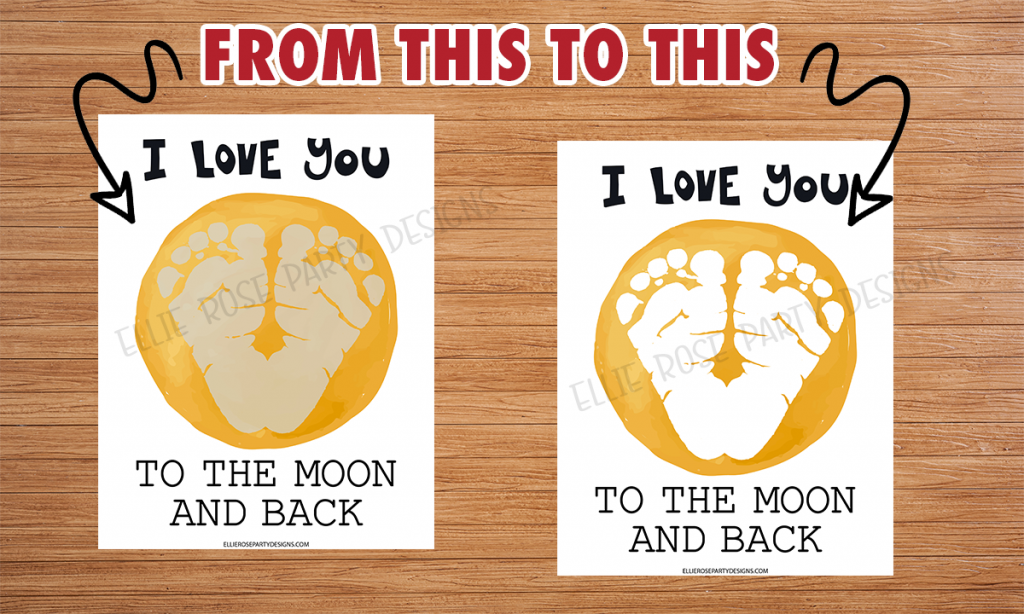 Looking For The Printable?
The free Valentine's Day printables from this blog post is located in the Ellie Rose Printable Library.  The library is a password protected page for all subscribers.  Not a subscriber?  No problem! Just enter your details below and you will receive a welcome email with the password to log in!
You May Also Like:
If you found these printable useful and give them ago, please be sure to share your photos with me over in my private Facebook Group.
If you have any questions, please feel free to leave me a comment below.
*The printables/ clipart are for private use only and are not to be resold & not  for commercial use*
**All copyrights and trademarks of the character images used belong to their respective owners and are not being sold**
***I do not claim ownership over the characters used in my designs***
****This post may contain affiliate links which means that, at no additional cost to you, I may earn a small commission if you make a purchase. Thanks so much for your support in this way! You can read my disclosure policy here.