This post and its photos may contain affiliate links. As an Amazon associate I earn from qualifying purchases. If you make a purchase through these links, I may receive a small commission at no extra cost to you!
Introducing our spook-tacular Halloween placemats printable for kids! It's the perfect activity to keep your little ghouls entertained this Halloween. With instant download and absolutely free, it's a treat for both kids and parents. Get ready to set the table with some frightful fun with our Halloween placemats printable!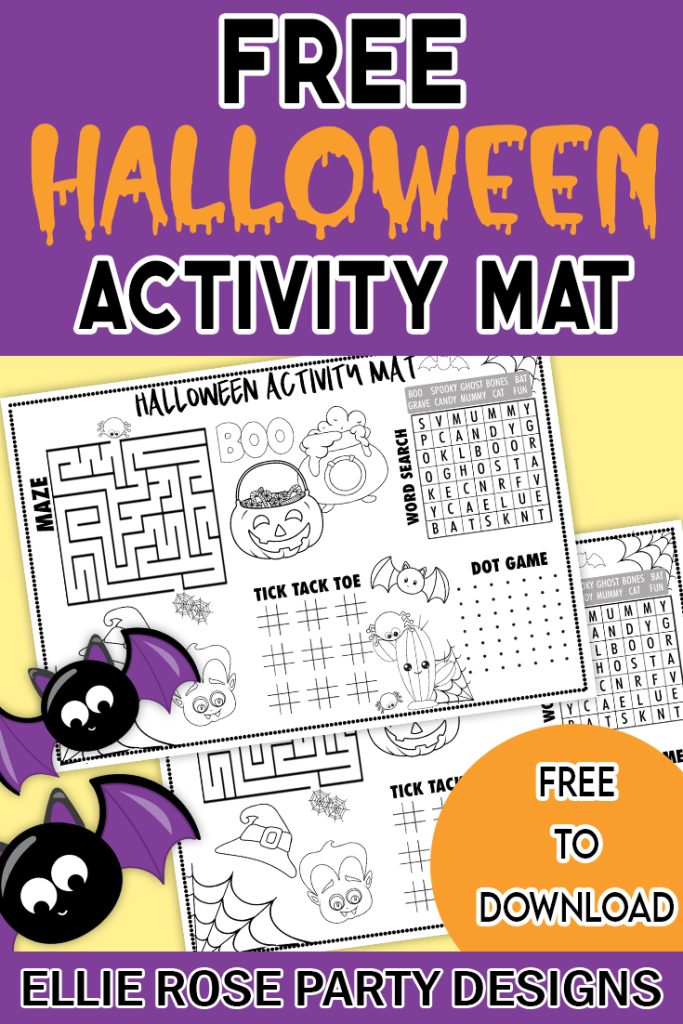 Let their creativity run wild as they color and decorate their own Halloween placemats. Not only will it keep them entertained, but it will also add a festive touch to your Halloween celebrations.
Download your free Halloween placemats printable today and get ready for a spook-tacular dining experience!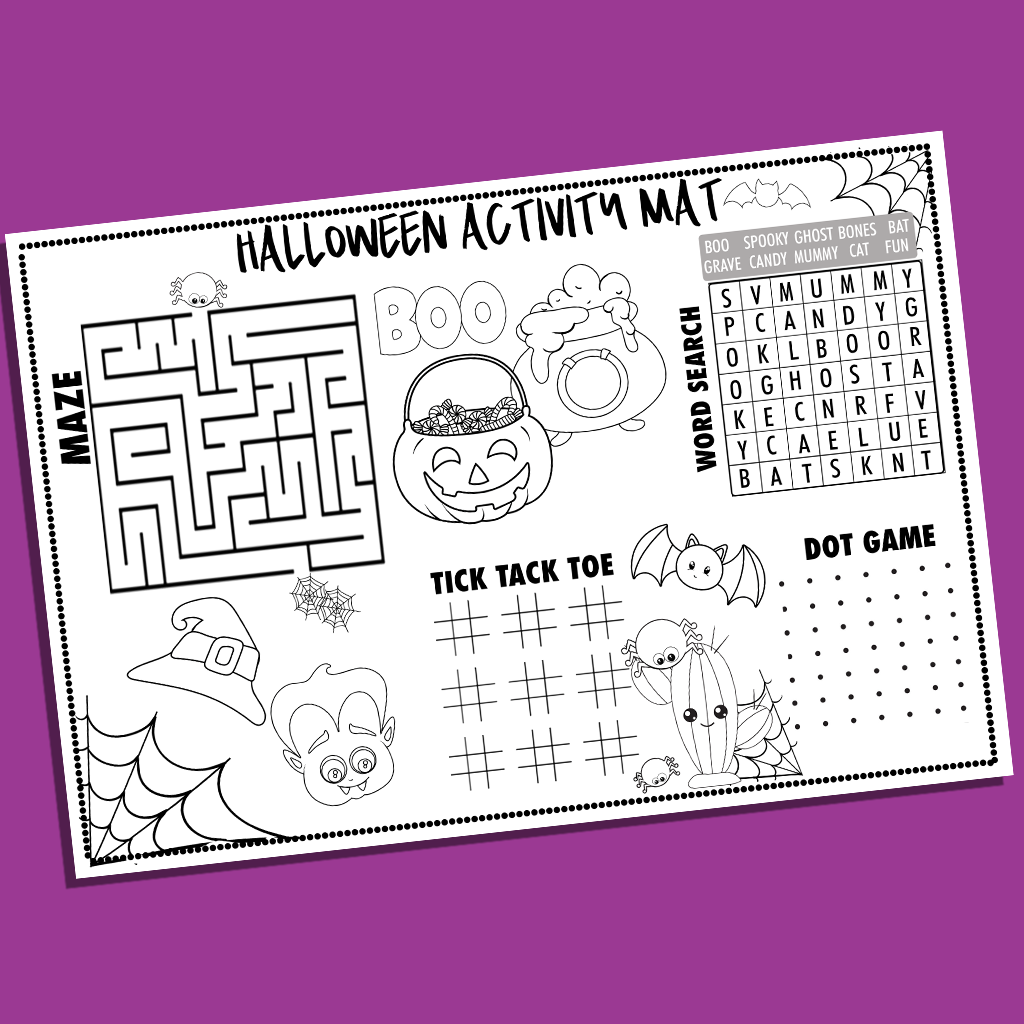 To create your own DIY Halloween printable placemats, gather the necessary materials and follow these simple step-by-step instructions.
Materials needed for your Halloween Placemats
Gathering the right materials is your first step to creating fun Halloween printable placemats for kids! Here are simple items you'll need on hand:
Printer
Printer paper or cardstock (US letter Size or 16″ X 11″ Size)
Tape (to adhere to the table)
Markers or crayons for coloring
Downloaded files: Download your Halloween Placemats. Remember, they're free and available right here on our blog under heading "Looking for Free Printable"!
A computer or a mobile device from where you can download the files.
Step-by-step instructions
It's time to dive into the process of creating your very own kids Halloween Placemats printable.
Start by downloading your design from our collection of Printable Halloween Placemats.
Open up the downloaded file, which is ready for instant printing.
Ensure you have an ample supply of coloring materials for your kids such as crayons, colored pencils, or markers.
Print out the chosen Halloween Activity Page using a color printer.
Prepare a clean, flat surface where your kids can start their coloring activity.
Watch as your little ones fill in the printable with vibrant colors, bringing the Halloween-themed images to life!
Once they're done coloring, let them use their personalized placemats during snack or mealtime!
Benefits of Using Printable Placemats for Kids
Using printable placemats for kids has several benefits.
Cost-effective
Printable placemats are a cost-effective way to entertain your kids during Halloween. Instead of buying expensive activity books or coloring pages, you can simply download and print these Halloween-themed placemats for free at home.
Not only do they save you money, but they also provide hours of fun for your little ones. With just a few clicks, you'll have instant access to a variety of designs that will keep your kids entertained while waiting for their meal.
So why spend more when you can have a budget-friendly option that guarantees both fun and creativity?.
Promotes creativity and learning
Using printable placemats for kids during Halloween can be a great way to promote creativity and learning. These fun and engaging activities allow children to express their imagination through coloring, drawing, and completing puzzles.
By providing themed placemats with different designs and activities, kids can explore their artistic abilities while also developing important cognitive skills. They have the freedom to choose colors, experiment with shapes, and think critically when solving puzzles or answering questions.
Printable placemats encourage independent thinking, problem-solving, and decision-making—all while having fun!
Looking For The Free Printable?
To download the free Halloween Placemats Printable from this blog please click the button below and your printable pack will automatically begin to download! If you are having trouble downloading try, right clicking on the button and select SAVE LINK AS.
Conclusion
In conclusion, Halloween printable placemats are a great way to entertain and engage your kids during the spooky season. They provide a cost-effective activity that promotes creativity and learning.
So why not download these free printables and let your little ones have some fun while enjoying their meals?.
CHECK OUT THESE FREE HALLOWEEN PRINTABLES!
FAQs
1. What is a Halloween printable placemat for kids?
A Halloween printable placemat for kids is a fun, free to download activity that you can print at home.
2. How can I get the Halloween printable placemat?
You can easily download the Halloween printable placemats and then print them at home on your own printer.
3. Do I have to pay anything for these Halloween Printable Placemats?
No, these Halloween Printable Placemats are completely free to download which makes it easy and affordable.
4. Can I make multiple prints of the Halloween printable placemat?
Yes! Once downloaded, you're free to print as many copies as needed.