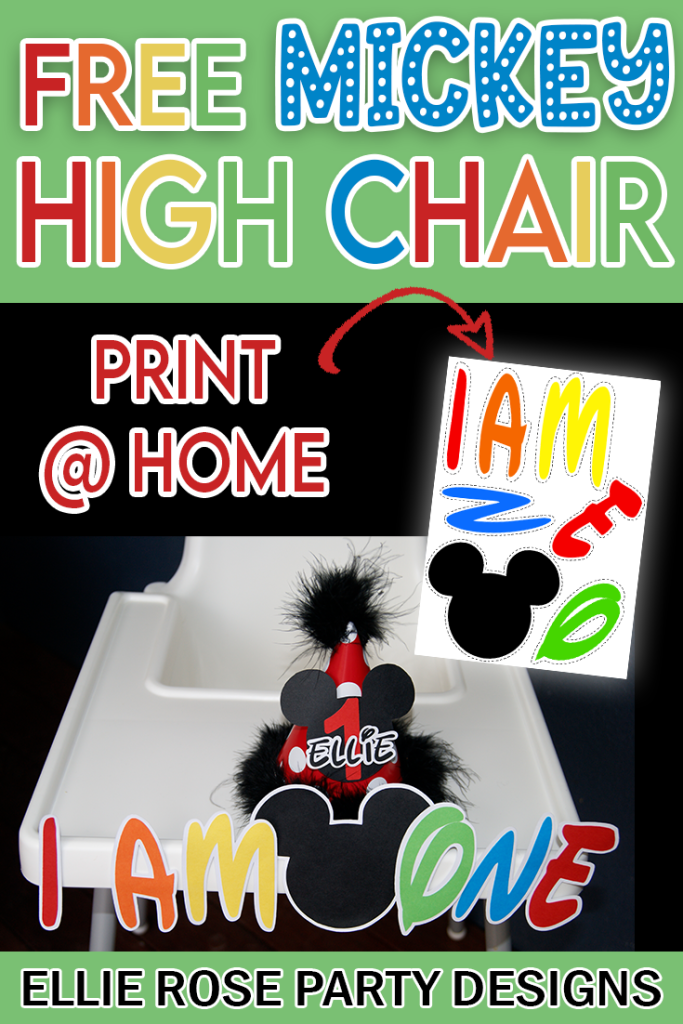 Make Your Little One's Birthday Special with a Free Mickey Mouse High Chair Printable Banner
Are you planning a first birthday party for your little one but don't want to spend a lot of money on decorations? With this Mickey Mouse high chair printable banner, you can add a touch of Disney charm to your baby's special day without breaking the bank! This free printable is incredibly easy to make and will add an extra touch of fun to the party. So, why wait? Let's get started!
Also, if you missed any of my other free Mickey Mouse Clubhouse printables so far you can check them out here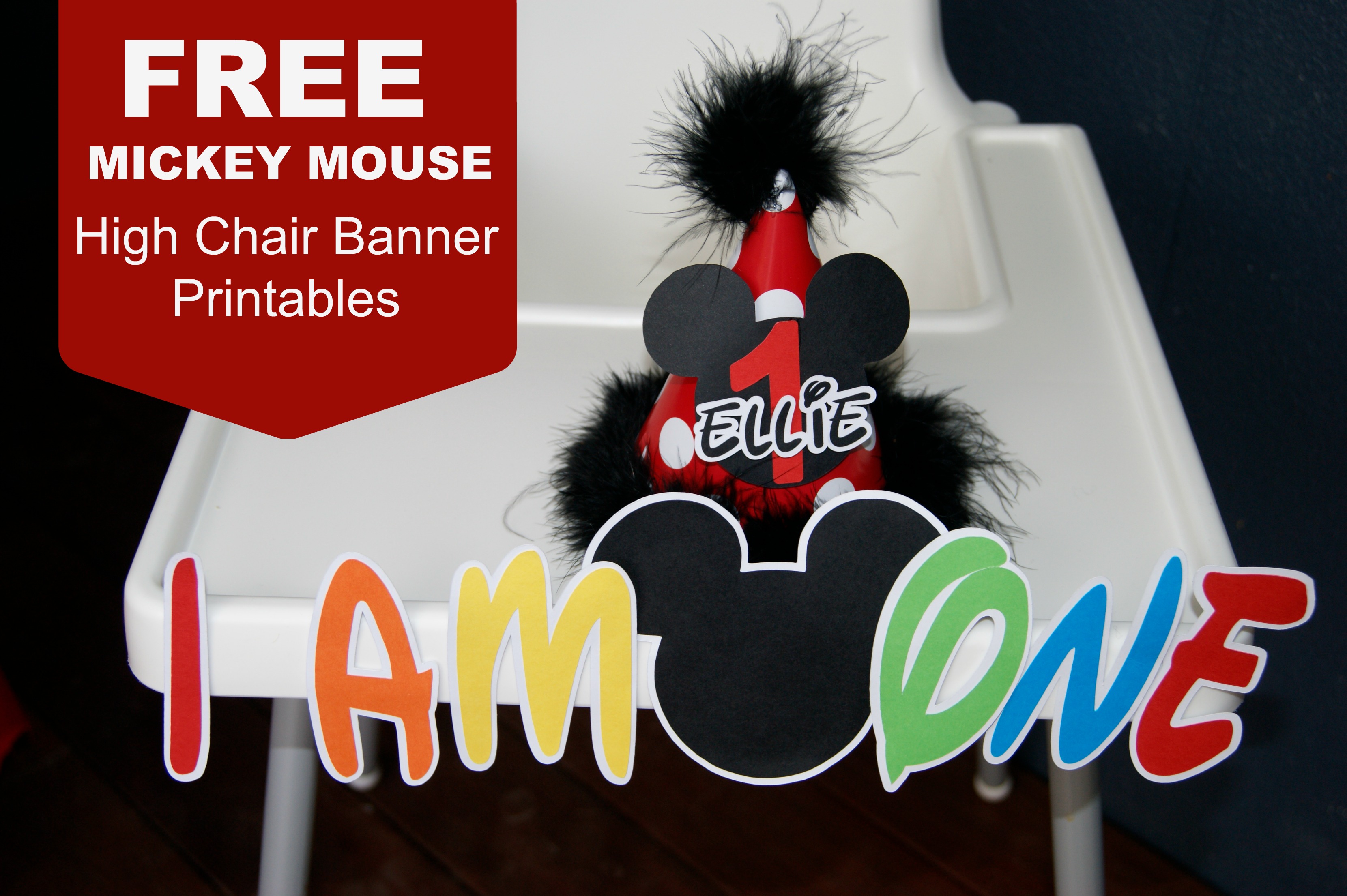 There are a few ways you can use these letters. They are not only just for a high chair banner. If you want to add it to a wall for photo opportunity or a door sign, you are welcome to do that too.
WHAT'S YOU'LL NEED
To make the Mickey Mouse High Chair banner all you would need are the following items:
Mickey Mouse High Chair Banner Printable (link is below under the heading LOOKING FOR FREE PRINTABLE)
Scissors
Tape or Blue Tac
Printer
White cardstock (I use 180 gsm)
Once you have downloaded and printed out your letters, you will be pleasantly surprised at how quick and easy and how awesome they turn out and I think your little ones will be just as excited to see it!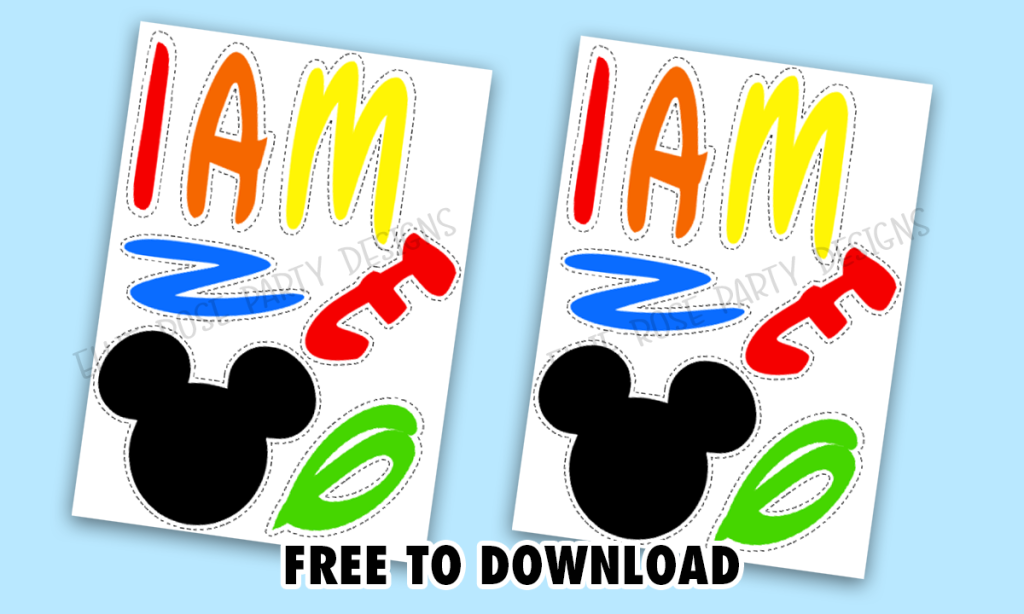 HOW TO ASSEMBLE YOUR BANNER TUTORIAL
WANT TO LEARN HOW TO ASSEMBLE YOUR CHIP BAGS?  WATCH MY STEP-BY-STEP TUTORIAL FOR AN EXAMPLE BELOW.
Make sure to subscribe to my Youtube Channel for more party decoration ideas and tutorials.
STEP 1: DOWNLOAD YOUR BANNER
The first step to creating this adorable, Disney inspired banner is to download the printable. You can find a free, high-quality Mickey Mouse High Chair printable banner template download below under the heading "LOOKING FOR YOUR FREE PRINTABLE?" and it will come as a PDF file.
STEP 2: PRINT OUT YOUR BANNER
After you have downloaded the PDF file, you can start printing the banner. Make sure you use high-quality paper, preferably cardstock to create a sturdy banner that can be stuck on your high chair or withstand the weight of hanging decorations. In addition, you will need to use a color printer to achieve the vibrant print of the banner. After printing the banner, you can use a pair of scissors or a paper trimmer to cut the edges of each banner piece.
STEP 3: ASSEMBLE THE BANNER
Once you have printed and cut out all the banners, it's time to assemble! Take a hole punch and punch two holes in each corner of the banner pieces. You can now string a ribbon or twine through the holes to create a charming banner. If you plan to use only the letters for your high chair, you can just use prestick to attach to your high char.
STEP 3: ASSEMBLE THE BANNER
Finally, it's time to add some treats to the high chair like a cake smash or some attention-grabbing balloons. Your baby may not be able to hold a fork yet, but they'll love the attention and gathering with friends and family.
Your baby's first birthday is an incredibly special milestone that should be celebrated in style. This free Mickey Mouse High Chair Printable Banner is an affordable and adorable way to add some Disney magic to your baby's special day. So, grab your scissors and get crafty with your little one's birthday party decorations. With some added touches, like a Mickey Mouse high chair banner, your little one's birthday memories will be cherished for years to come!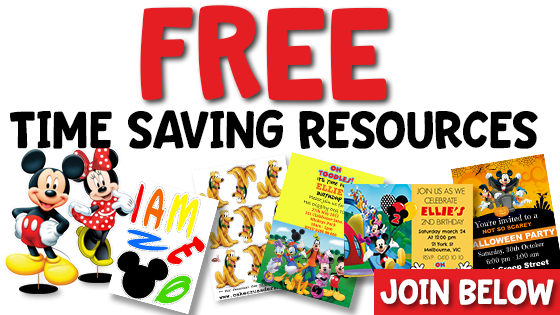 LOOKING FOR THE FREE PRINTABLE?
The free Mickey Mouse Surprise Boarding Passes printable from this blog post is located in the Ellie Rose Printable Library.  The library is a password protected page for all subscribers.  Not a subscriber?  No problem! Just enter your details below and you will receive a welcome email with the password to log in!
If you found these printable useful and give them ago, please be sure to share your photos with me over in my private Facebook Group.
You May Also Like:
*The printables/ clipart are for private use only and are not to be resold & not  for commercial use*
**All copyrights and trademarks of the character images used belong to their respective owners and are not being sold**
***I do not claim ownership over the characters used in my designs***
****This post may contain affiliate links which means that, at no additional cost to you, I may earn a small commission if you make a purchase. Thanks so much for your support in this way!