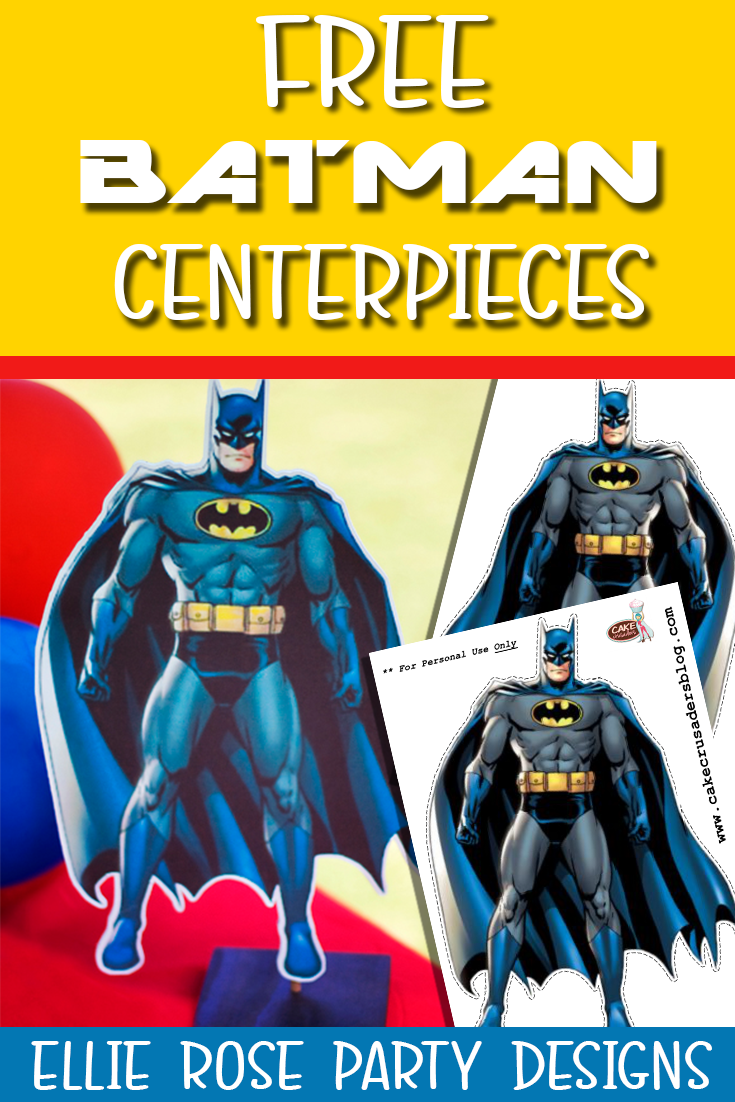 How to make 11 inch Batman centrepiece
Tools you will need:
Batman Table Decoration Centerpiece (download below)
A4 White card stock (80gsm or more)
Wooden plaque
Wooden dowel
Hot glue
Popsicle sticks
Looking for the free printable?
The free Superhero printable from this blog post is located in the Ellie Rose Printable Library.  The library is a password protected page for all subscribers.  Not a subscriber?  No problem! Just enter your details below and you will receive a welcome email with the password to log in
Below please find the DIY video, to show you how to make these centrepieces.  Otherwise a breakdown description is also listed below:
For more free party printables and decorating tips, make sure to subscribe to our Youtube channel!
How to make:
Print out your images on the white card stock.  These images will print on a A4 page
Cut only the dotted line (if you want the white edges)
Hot glue the wooden dowel to the bottom center of the image or where you feel it looks best.  (remember to leave some at the bottom, so it can stand up in the wooden plaque)
Hot glue your popsicle sticks all over the image to give it more support
If you are doing double sided, hot glue your second image to the front image
Place in the wooden dowel