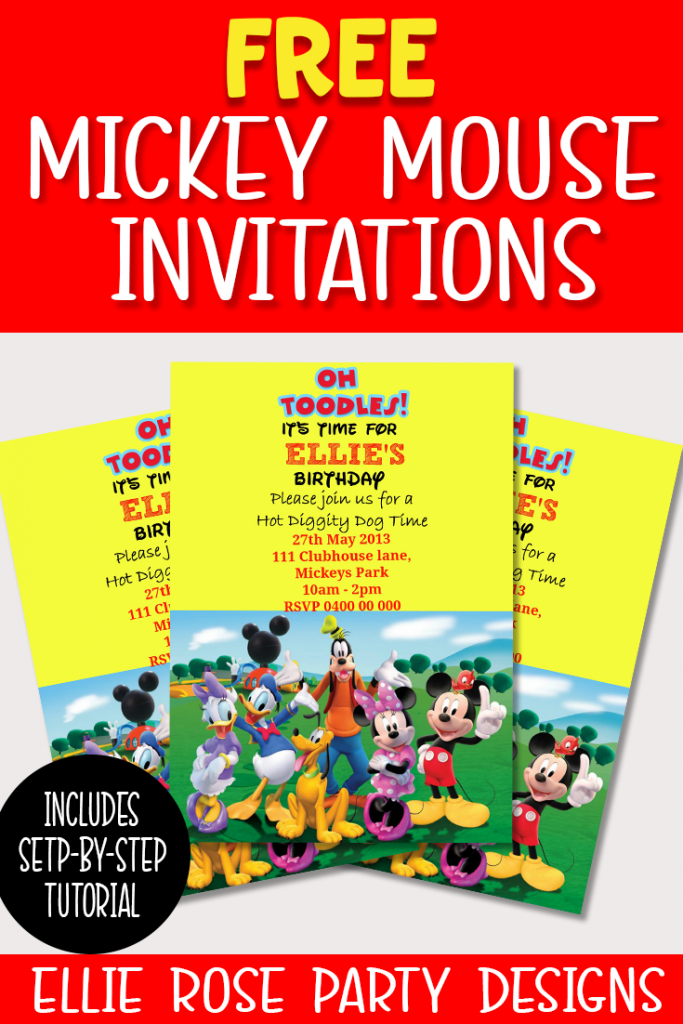 How cute are these free Mickey Mouse Invitations? These digital invitations are a popular way  to send invitation now days.  But you can still print them out if you want.  This is also a great way to get the kids excited for your child's birthday party.  It's not only fun and exciting to make but also inexpensive, quick and a perfect way to express what the party theme will be.
Please note at the time of this recording PicMonkey was free but is now a paid software
These invitation are also great when printed, so feel free to print them out if you prefer.
To make the invitation, we are going to be using a photo editing software called Picmonkey.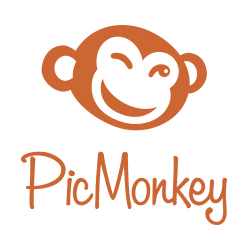 I will show you step by step below on how to edit the invitation to customise it with your childs name.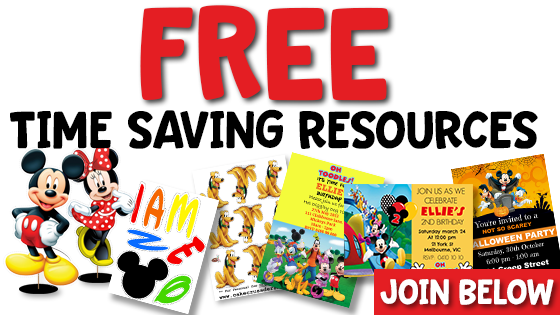 Looking for the free printable?
The free Mickey Mouse Surprise Boarding Passes printable from this blog post is located in the Ellie Rose Printable Library.  The library is a password protected page for all subscribers.  Not a subscriber?  No problem! Just enter your details below and you will receive a welcome email with the password to log in!
Firstly, you need to choose which image you are wanting to use.  Click on the invite image above and right click and save.  Save somewhere that is easy to remember, like your desk top.
Step 1:   You will log in and create a Picmonkey account.  If you already have an account, just log in.
Step 2:  Hover over the Design tab and a selection box with appear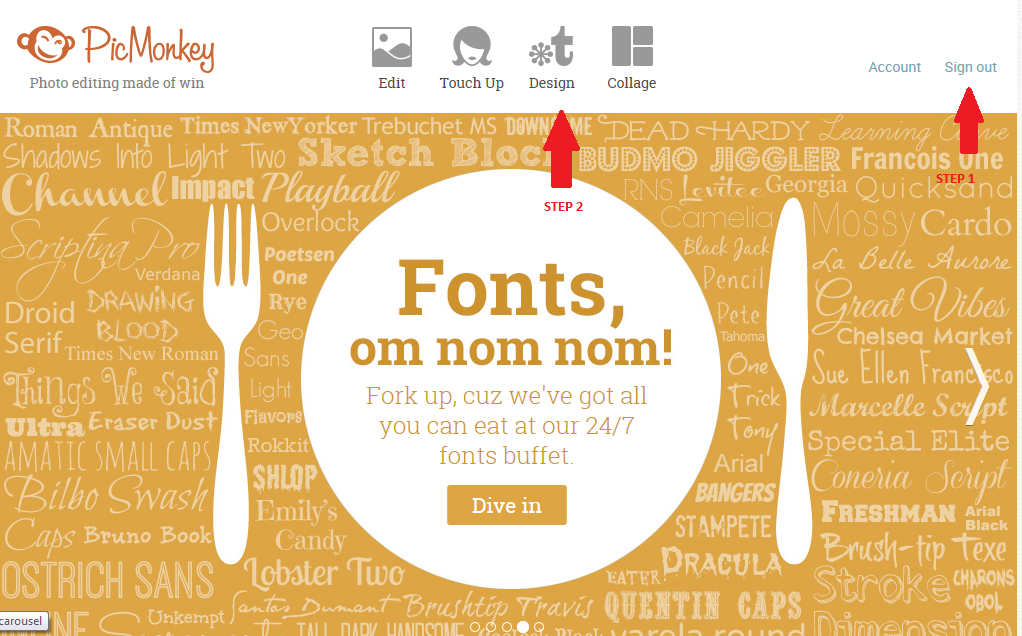 Step 3:  Click on 5 x 7 canvas size

Step 4:   You are now in the main area of Picmonkey.   On the left is all your edit tools.  Click the butterfly
Step 5:  Click the down arrow on "Your Own" tab
Step 6:  Click "My computer".  You will then go and find your image you have saved.  It will be located where you saved it the first time.  (Desktop or Picture folders etc)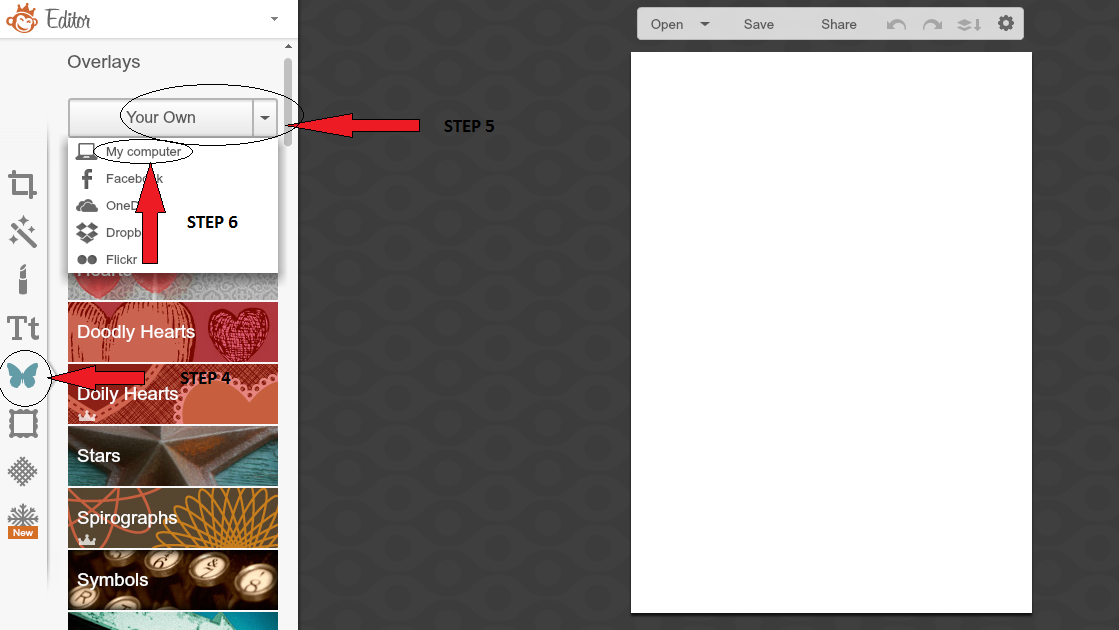 Step 7:  Once you have selected your invite.  It will appear something like below.  Very small.
To enlarge your image you would need to drag all 4 corners (one at a time) to fill the white space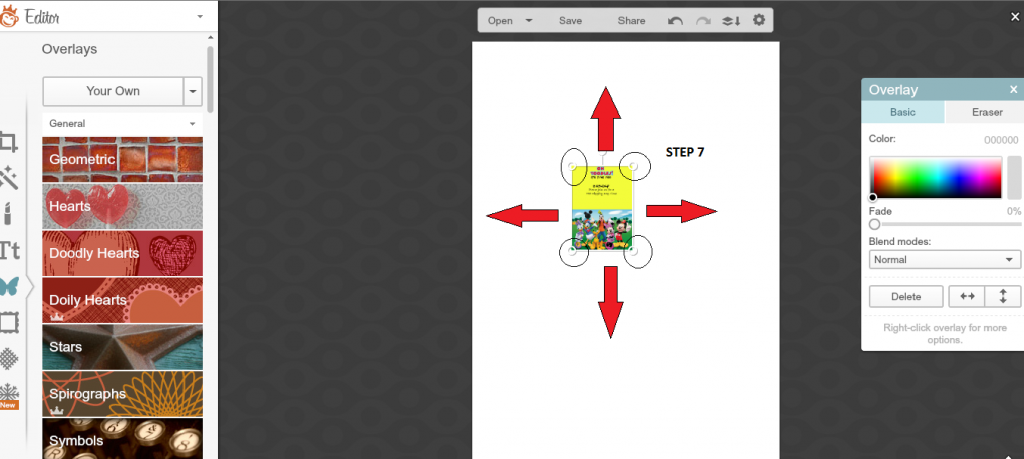 Step 8:  Go to the left edit tool bar and click on font
Step 9:  Select the font you are wanting to use.  I have used a font that is part of the upgrade but you are welcome to use any font that doesn't have the crown symbol next to it or you are welcome to purchase the upgrade.  (up to you)
Step 10:  Select "Add Text"
Step 11:  Your text box will appear probably further down below the image.  Start typing the name and drag it to where I have placed mine.  Resize it to fix in the space and move it so it is in the centre.
Step 12:  Select the colour of the font you are wanting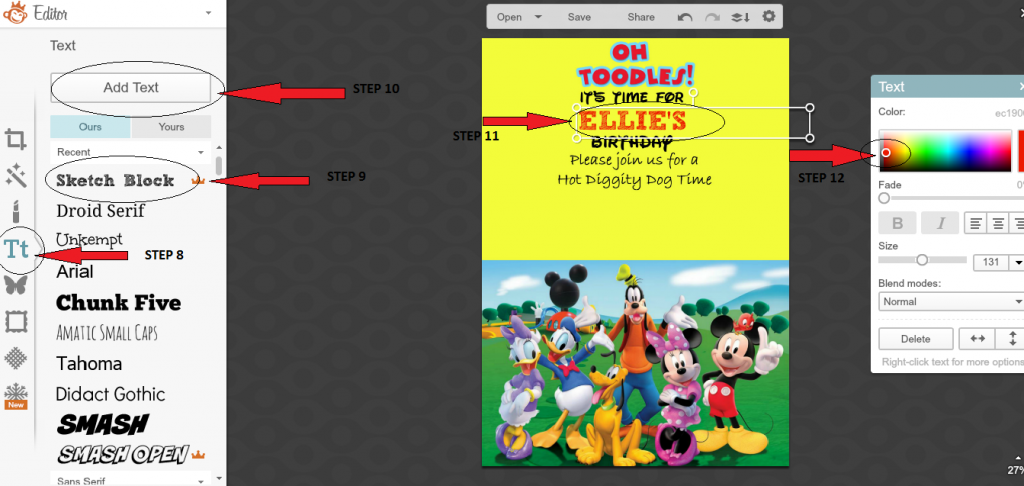 Step 13:  For the party information, you are going to do the same steps you had done before with adding the text.
Step 14:  Highlight the text and click on the bold button, to make the wording pop
Step 15:  While you still have the text box highlight, centre your wording
Step 16:  Resize your text box and change the colour to what ever colour you desire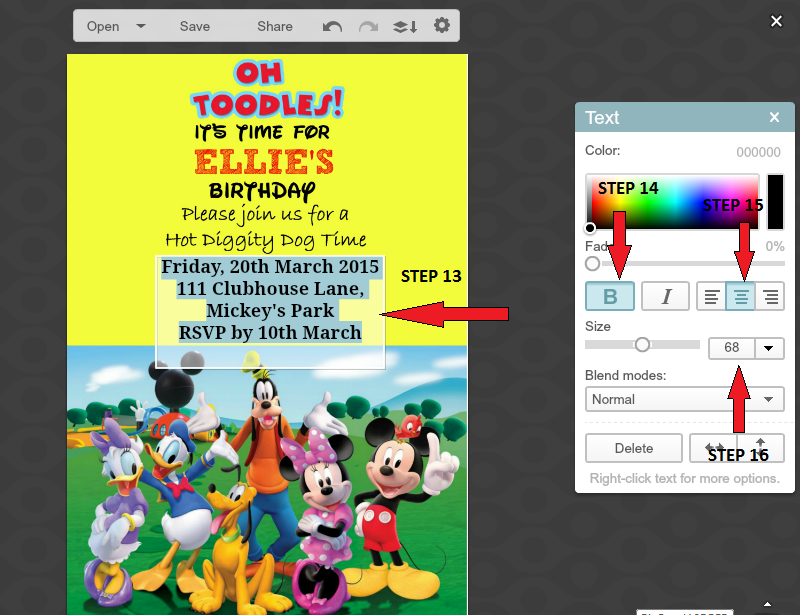 Step 17:  Click Save – located above the invitation
It will take you to another screen.  Enter your file name you would like it to be saved as.  Keep it as Pierce and click "Save on my computer".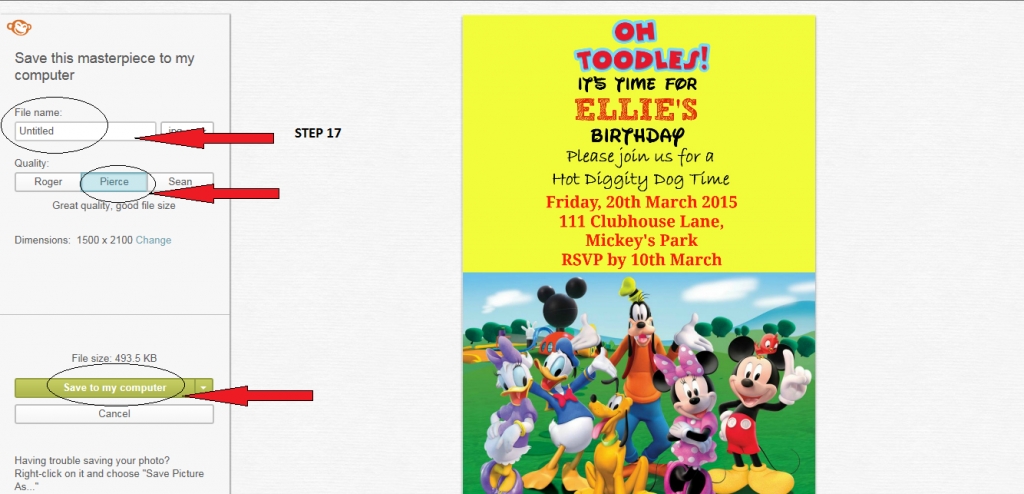 And that my friends is how it's done.  Easy peesy, lemon squeezy.    =)
Please feel free to leave me any comments you might have about this tutorial.  Look forward to hearing from you all.
*The printables/ clipart are for private use only and are not to be resold & not  for commercial use*
**All copyrights and trademarks of the character images used belong to their respective owners and are not being sold**
***I do not claim ownership over the characters used in my designs***
****This post may contain affiliate links which means that, at no additional cost to you, I may earn a small commission if you make a purchase. Thanks so much for your support in this way!