Keeping kids organized can be a challenge, especially when it comes to keeping them focused and motivated during difficult tasks such as chores or homework. It's important to find ways to make these tasks attractive and enjoyable, which is why we've created a free printable reward chart construction theme that both parents and kids will love. This isn't your typical reward chart. It's fun, colorful, and easy to use, making it the perfect tool to help motivate your little ones.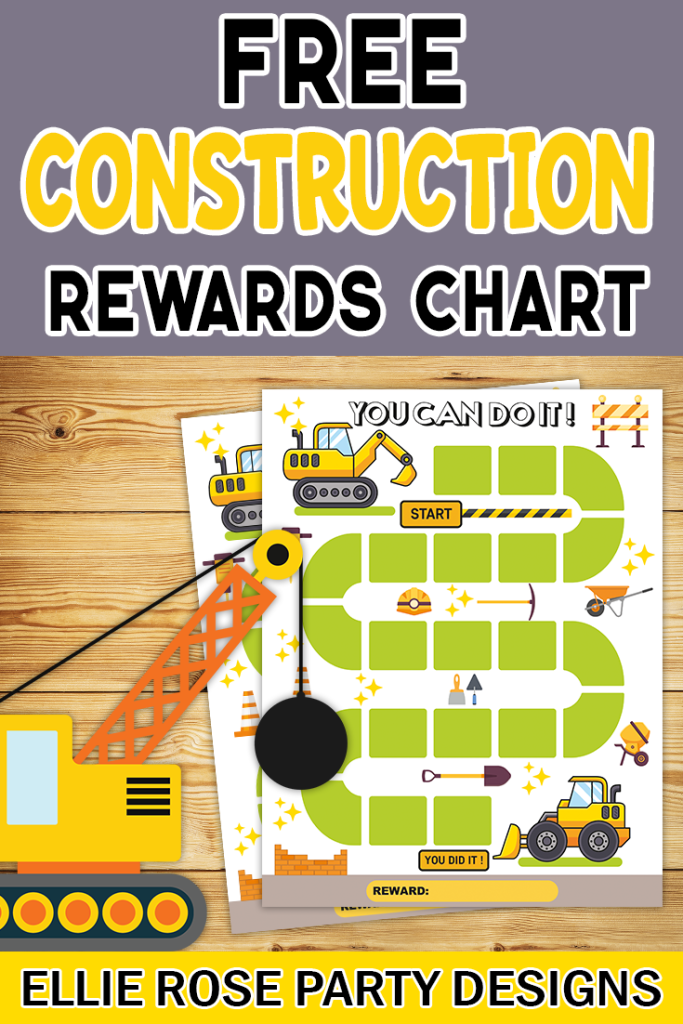 The free printable reward chart is an excellent tool that not only helps parents keep track of their children's progress, but also provides a visual representation of how well they're doing. The construction theme is perfect for kids who love trucks, diggers, and all things construction. The chart is easy to print and customize, so you can personalize it to your child's interests. You can also choose to laminate it to ensure that it lasts longer.
Another benefit of this free printable reward chart is that it encourages positive behavior from kids. It's been designed to reward good behavior and encourage children to develop good habits. By acknowledging their progress and success, kids feel appreciated and motivated to continue working towards their goals, creating a positive reinforcement loop. The free printable reward chart can be a fun and effective way to play an active role in your child's development.
What's Included in the Download?
1x Construction Rewards Chart Printable PDF
High Resolution PDF file, 300 dpi
Instant Download
Benefits of Using Reward Charts for Children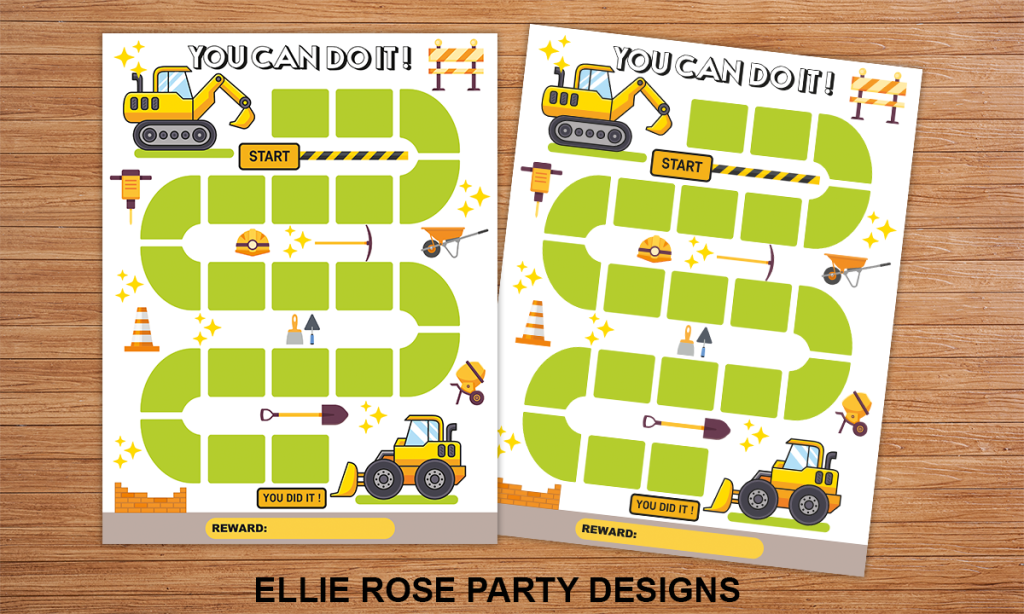 Reward charts are an excellent tool to improve children's behavior, set achievable goals, and track progress. They work by providing positive reinforcement, such as using a potty training chart, to motivate children and help them stay on track with tasks and good behavior. The visual nature of reward charts makes it easy for children to see their progress and feel more empowered as they earn tangible evidence of their hard work.
Using reward charts has several benefits for children:
Helps them learn responsibility and accountability
Promotes a sense of accomplishment
Fosters self-esteem
Increases motivation to work hard and improve behavior
Making Your Reward Chart Reusable
Making your reward chart reusable is a practical way to maximize its use. One way to do this is by laminating the chart, which seals it between two layers of plastic film, making it more durable and resistant to wear and tear. Alternatively, you can cover the chart with packing tape, which also makes it more resilient and allows for easy updates and adjustments.
With a reusable reward chart, also known as a sticker chart, you can use erasable markers, stickers, or a dry erase board to easily update and adjust the tasks and milestones as your child grows and their needs change. This flexibility ensures that the reward chart remains an effective and valuable tool for your family.
By making your reward chart reusable, you can:
Save time and resources
Create a lasting tool that can grow and adapt with your child
Provide ongoing motivation and support for their personal growth and success.
Printing and Using Free Printables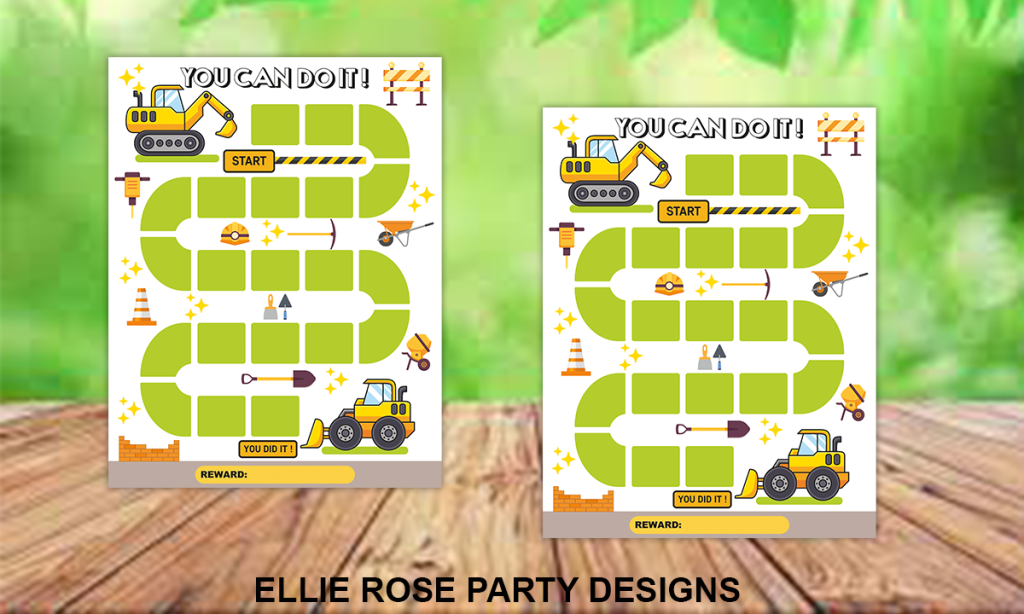 How To Print:
To make the most of your free printable reward chart, it's important to follow some guidelines for printing and usage. When printing, ensure you have enough ink and paper in your printer and select the correct paper size, orientation, and print quality settings for the best results.
By following these tips, you'll ensure that your free printables are of the highest quality and most effective in helping your child achieve their goals.
Reward charts can also be used in the classroom to motivate and reward students for their hard work and dedication. They can be utilized for individual students or as a whole class tool, helping to promote positive behavior and goal-setting among students.
How To Use:
Option 1: Stickers
My son loves stickers, so every time he complished his goal he would get to place a sticker on his reward chart. This was rewarding enough for him to do as he loved to place that sticker on his reward chart. And when he made it to the end of his chart I would also gave him a bigger surprise reward.
Option 2: Treats
Not my personal favourite but have known this to be quite successful a few times :). If you find your child isn't really motivated by placing stickers on their chart, you may want to give them a small treat after every successful potty attempt. I had a jar and he would place his hand in to see what he got.
Option 3: Progress Chart
I personally think the sticker method was the most fun for him, but you may also decide to use the chart as a progress chart. fun for your child.
Looking For The Free Printable?
The free printable reward chart from this blog post is located below to download. If the PDF doesn't automatically download, then please try right clicking on the blue button, select SAVE LINK AS and it should download.
You May Also Like:
Potty Training with Reward Charts
Reward charts can be an effective tool for potty training, as they provide positive reinforcement and motivation for your child to make progress. By using themed charts and small incentives, you can make the process more engaging and fun for both you and your child.
To use a reward chart for potty training, follow these steps:
Hang the chart at eye level for your child.
Use stickers or markers to mark their successes.
Set achievable goals.
Celebrate and reward your child when they meet their goals.
Gradually reduce the rewards as your child becomes more independent in using the potty.
Parenting comes with its fair share of challenges, but with the right tools, it can be a wonderful experience. The free printable reward chart is an easy and creative way to help motivate your little ones and encourage them to develop good habits. The interactive construction truck images make the chart visually appealing, and marking progress with stickers or glue creates an engaging experience for any child. Print out our free construction printable reward chart today and watch your child grow and flourish.
Frequently Asked Questions
Where can I find free printable reward chart for kids?
The free printable reward chart can be found under the heading "Looking For The Free Printable?" Click the button to download. If you are having a issue with downloading the printable, try right clicking on button and select SAVE LINK AS.
What are some small prizes and incentives I can use for achieving goals?
Reward your child for achieving their goals with fun incentives like stickers, coloring book, special outings, or privileges. Celebrate their success and encourage more achievements!
Can free printable reward chart be used in the classroom?
Reward charts are an effective tool for promoting positive behavior and goal-setting in the classroom, making them a great option for teachers looking to motivate their students.
If you found these printable useful and give them ago, please be sure to share your photos with me over in my private Facebook Group.
If you have any questions, please feel free to leave me a comment below.
*The printables/ clipart are for private use only and are not to be resold & not for commercial use*
**All copyrights and trademarks of the character images used belong to their respective owners and are not being sold**
***I do not claim ownership over the characters used in my designs***
****This post may contain affiliate links which means that, at no additional cost to you, I may earn a small commission if you make a purchase. Thanks so much for your support in this way! You can read my disclosure policy here.