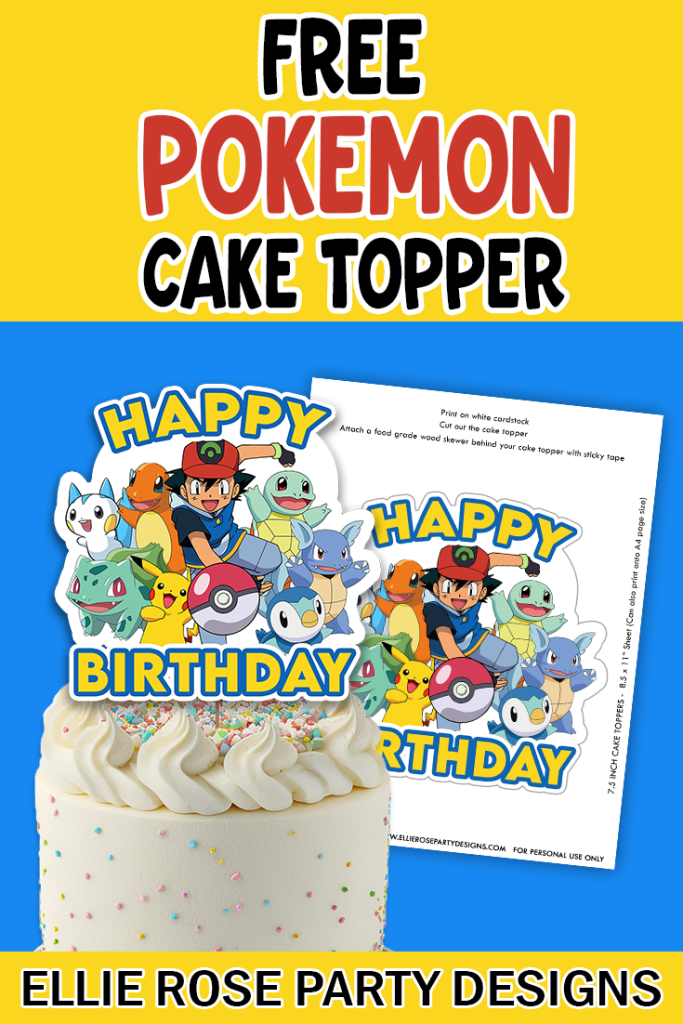 Go Catch 'Em All with This Free Pokemon Cake Topper Printable!
Are you looking for an easy and fun way to add some pizzazz to your child's next birthday cake? Look no further than our free printable Pokemon cake topper! These adorable toppers are a great way to add some magic to your child's special day without breaking the bank. Plus, they're super easy to assemble and can be printed right from the comfort of your own home. So, whether you're a seasoned crafter or just looking for a simple homemade touch, read on to learn more about how to bring these fun and festive Poke-cupcake toppers to life!
Also, if you missed any of my other free Pokemon printables so far you can check them out here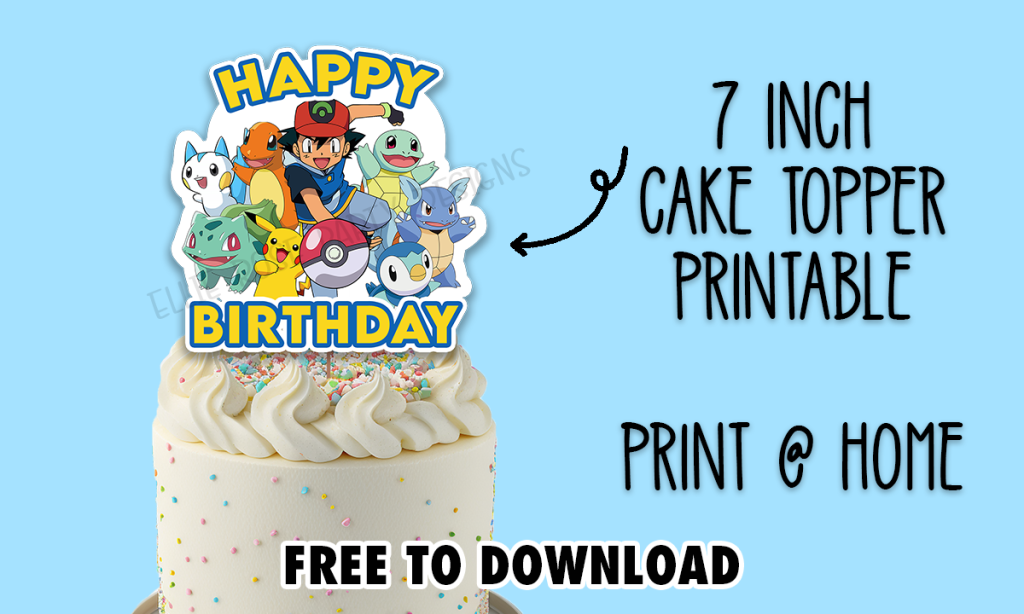 WHY USE A POKEMON CAKE TOPPER
Pokemon is a popular toy brand among young boys, and many boys dream of having a Pokemon-inspired party. A Pokemon cake topper is a perfect way to incorporate Pokemon into your party theme! Not only does it add a fun and colorful element to the cake, but it also showcases the birthday boy's love for Pokemon.
WHAT'S YOU'LL NEED
Pokemon Cake Topper Printable (link is under "LOOKING FOR FREE PRINTABLE")
Home Printer / Local Printing Store
White Card Stock
Scissors
Bamboo Skewer (Food Grade)
Sticky Tape
HOW TO ASSEMBLE A CAKE TOPPER
Start by downloading your cake topper template (from down below under heading "LOOKING FOR FREE PRINTABLE". The template will download as a PDF file, which you can then print at home on your printer. Remember to print on card stock, as it's more durable and will hold up better on the cake.
Once you have printed the template, it's time to cut out the image. Cut out your image with a pair of scissors, it will make the job much easier and quicker.
It's time to add the bamboo skewer. Flip the topper over and place the bamboo skewer on the back, making sure the sharp end is at the bottom as this is the part that will go in the cake. Now attach your skewer stick with some stick tape. I find a few pieces of sticky tape with do the trick.
Now it's time to place the topper onto your cake! Gently stick the bamboo stick into the cake so that the topper stands upright. We recommend placing the cake topper in the middle of the cake or towards the back of the cake so that it won't interfere with the candles. When the cake is cut, remove the topper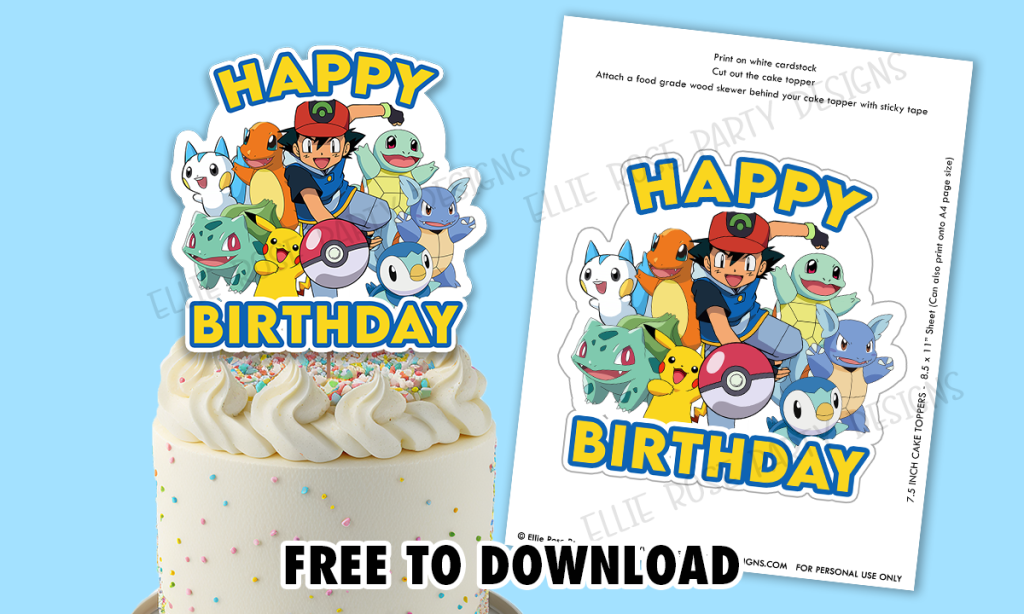 More Pokemon Party Ideas
Now that your fabulous Poke-cakes are ready, it's time to sit back and enjoy the satisfaction of a job well done. Your child and their guests are sure to be enchanted by your homemade creations, and you can feel proud knowing that you added a special, personal touch to their special day.
There are so many other ways to incorporate Pokemon into your party theme, like these other free Pokemon Printables that we have for you on the blog.
With our free printable Pokemon cake topper, you can easily bring some extra sparkle and magic to your child's next birthday celebration. Our design is fun, festive, and perfect for capturing the energy and excitement of Pokemon. Whether you're a seasoned crafter or just looking for a fun and easy project, our guide walks you through each step of the process to ensure that your toppers turn out looking polished and professional. So, go ahead and download our free printable and get started today- your child and their guests will be thrilled with the results!
Looking for the FREE TEMPLATE?
To download the free Pokemon template from this blog please enter your details below and you will receive the PDF download and also a welcome email with the password to the printable library!
If you found these printable useful and give them ago, please be sure to share your photos with me over in my private Facebook Group.
If you have any questions, please feel free to leave me a comment below.
*The printables/ clipart are for private use only and are not to be resold & not  for commercial use*
**All copyrights and trademarks of the character images used belong to their respective owners and are not being sold**
***I do not claim ownership over the characters used in my designs***
****This post may contain affiliate links which means that, at no additional cost to you, I may earn a small commission if you make a purchase. Thanks so much for your support in this way! You can read my disclosure policy here.