Free Skye and Everest Rice Krispie Treat Printables
These Skye and Everest Rice Krispie treats are easy and fun to make for your little girls Skye and Everest Paw Patrol birthday party.  They are a great birthday party idea as a party favor and will add that extra special touch to the party.
Well if you have been following me for awhile you will know that my kids have always loved Paw Patrol. But my daughter Ellie especially loved Skye and Everest – so it was great that they added more "girl "characters to the show.  When designing this week freebie I thought it would be great to had to my Paw Patrol Freebie Collection. 
What's included in the download?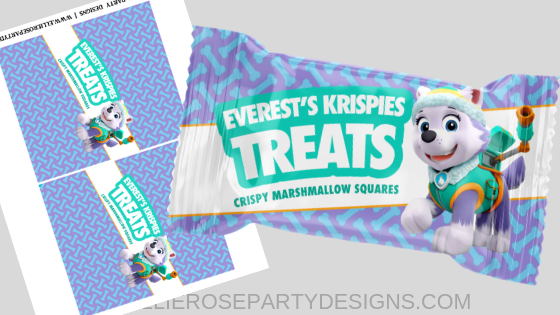 * Skye & Everest Rice Krispie Treat Printables (it will fit 0.78oz treat) – To be printed on 8.5″ x 11″ Letter-Size
* High Resolution 2 x PDF file, 300 dpi

You will need:
Skye & Everest Rice Krispies Printable – link to download is below
Color Printer or Visit a Local Print Shop
Glossy brochure paper (80 lb) or Letter Size Paper (8.5″ x 11″ or A4: 8.2″ x 11.6″)
Paper Crimper –  so this Paper Crimper isn't a must – only if you want to add more crimp effect to the ends (below is some tutorials on using the crimper with a rice krispie treat)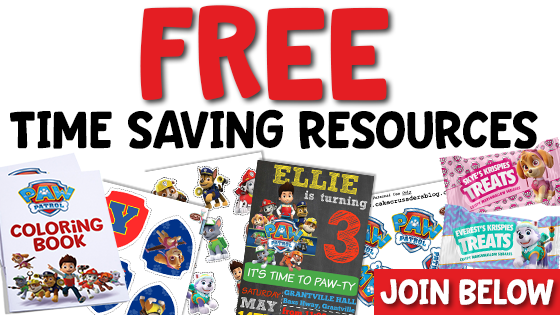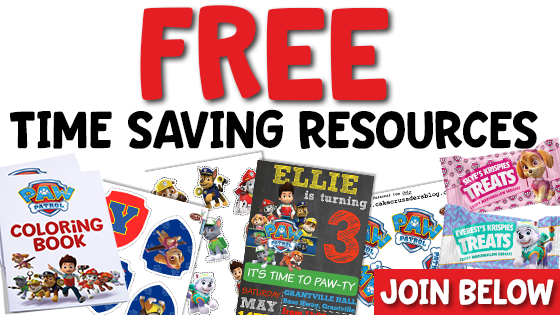 Looking for the free printable?
The free Paw Patrol printables from this blog post is located in the Ellie Rose Printable Library.  The library is a password protected page for all subscribers.  Not a subscriber?  No problem! Just enter your details below and you will receive a welcome email with the password to log in!
Want to learn how to assemble the Skye and Everest Rice Kirspie Printables?  Check out my step-by-step video tutorial below:
You may be interested in….