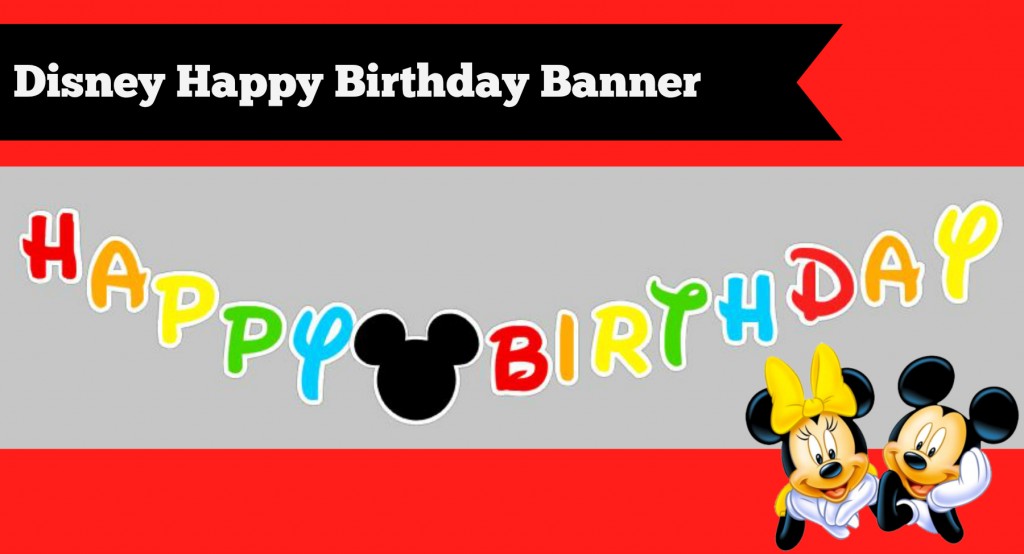 Here is a great freebie for your Mickey Mouse Clubhouse inspired birthday party. A cute Mickey Mouse Happy birthday banner for
you to download and print right at home.  I created these Mickey Mouse happy birthday banner so you can add it to your childs Mickey party table.   This is so EASY to put together too.
This is all you need for your Mickey Mouse Party Banner:
Happy Birthday Banner Printable (download below)
White card stock (works best)
Scissors
Double sided tape or hot glue
String, Yarn or Ribbon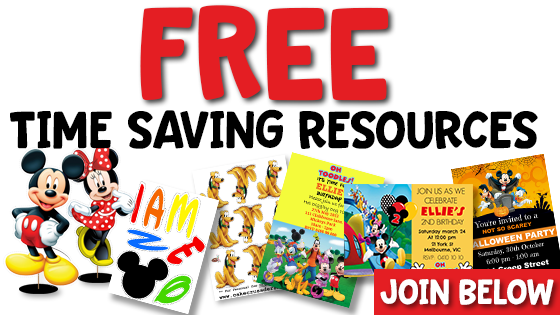 Looking for the free printable?
The free Mickey Mouse Surprise Boarding Passes printable from this blog post is located in the Ellie Rose Printable Library.  The library is a password protected page for all subscribers.  Not a subscriber?  No problem! Just enter your details below and you will receive a welcome email with the password to log in!
Just print out the template. I used white card stock – that will work the best and you can even laminate them too if you like, I did not do that. Cut out each letter, around the dotted lines.
Either place double sided tape behind each letter or hot glue and apply your ribbon to the tape or glue.  Remember you will have to do it upside so when you hold it up, its in the correct order.
Attach them with tape to your table and you got yourself a banner!!
Enjoy
*The printables/ clipart are for private use only and are not to be resold & not  for commercial use*
**All copyrights and trademarks of the character images used belong to their respective owners and are not being sold**
***I do not claim ownership over the characters used in my designs***
****This post may contain affiliate links which means that, at no additional cost to you, I may earn a small commission if you make a purchase. Thanks so much for your support in this way!