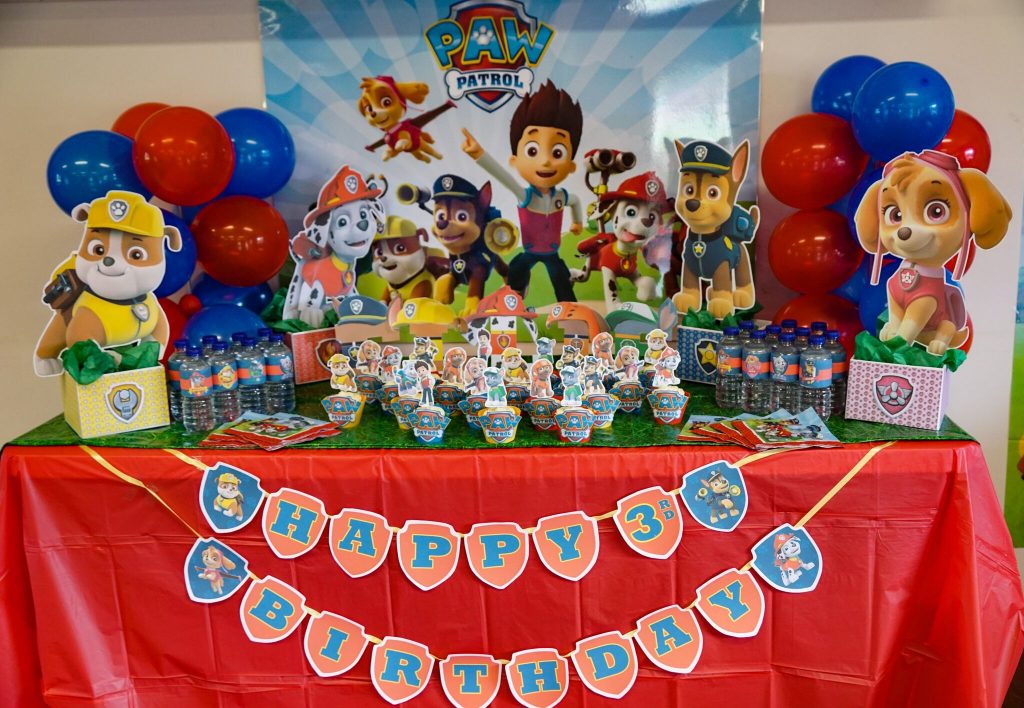 How to make 11 inch Paw Patrol centrepiece
Tools you will need:
Printables
All centerpieces can be download below
Tools & Equipment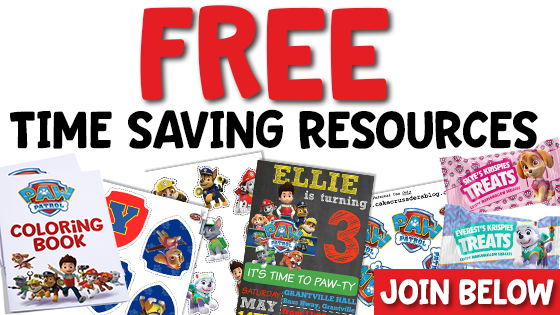 Looking for the free printable?
The free Paw Patrol printables from this blog post is located in the Ellie Rose Printable Library.  The library is a password protected page for all subscribers.  Not a subscriber?  No problem! Just enter your details below and you will receive a welcome email with the password to log in!
Below please find the DIY video, to show you how to make these centrepieces.  Otherwise a breakdown description is also listed below:
For more free party printables and decorating tips, make sure to subscribe to our Youtube channel!
How to make:
Print out your images on the A4 white card stock.  These images will print on a A4 page
Print out the backing if you want the centerpiece to be more thick
Cut along the dotted line (if you want the white edges) / Make sure you cut the same on both
Glue your 2 printables together
Print out your badges and box template
Place popdots on your badges
Glue your box template onto your boxes (I only did 3 sides, as you don't see the back)
Stick your badge onto the middle of the box
Hot glue the wooden dowel to the bottom of the image or where you feel it looks best.  (remember to leave some at the bottom, so it can stand up in the wooden plaque, as per the video)
Hot glue your popsicle sticks all over the image to give it more support
Place your green tissue paper into the box
Place the wooden plaque into the box
Place your printable centerpiece into the plaque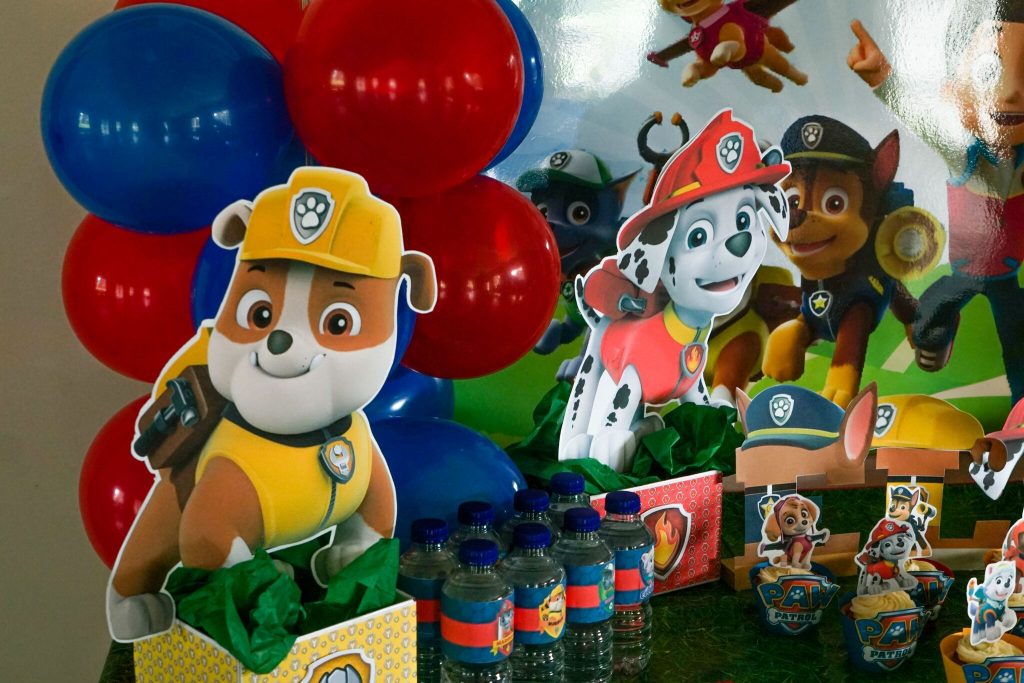 *The printables/ clipart are for private use only and are not to be resold & not  for commercial use*
**All copyrights and trademarks of the character images used belong to their respective owners and are not being sold**
***I do not claim ownership over the characters used in my designs***
****This post may contain affiliate links which means that, at no additional cost to you, I may earn a small commission if you make a purchase. Thanks so much for your support in this way!